Hi Gys,
I know this is a bass site but some things must be shared. I was privileged enough to be one of the first persons (member of the public) to have gone up onto the top of the arch of the newly build soccer stadium in Durban – Moses Mabhida Stadium.
We, Master Builders KZN, provided a safety consulting service for the stadium for the past two years and have been visited the site on a regular basis. Last week was our last site visit and we managed not only to get some great photos of this magnificent stadium but also managed to go up onto the top of the arch with the cable car.
The construction is completed (ahead of schedule) and it was only the German Company that was busy with the cable car commissioning. I know the engineer that was in charge of the construction of the 107m high arch and he let us on the cable car. Very impressive indeed!
The site from outside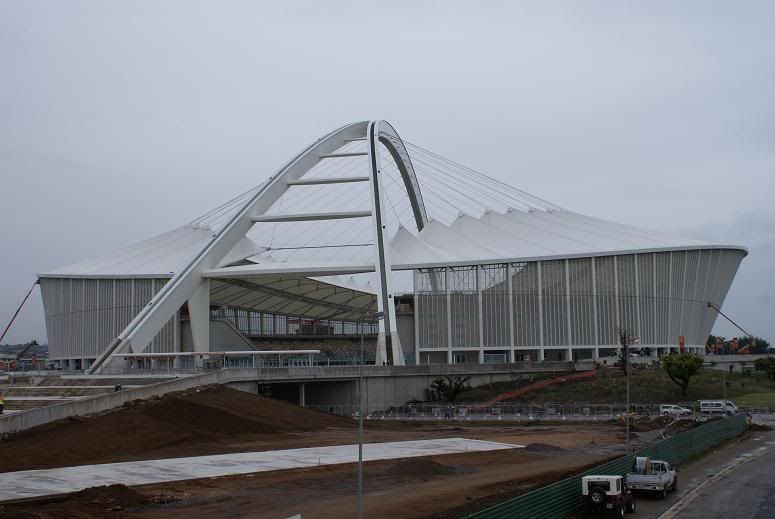 From inside, bungee swinging will be done from the 4th cross bar!
The track for the cable car, busy being commisioned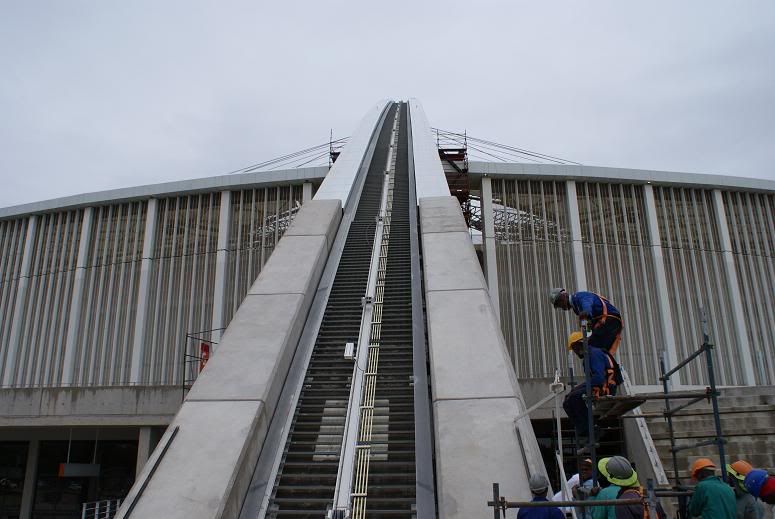 Inside of the car going up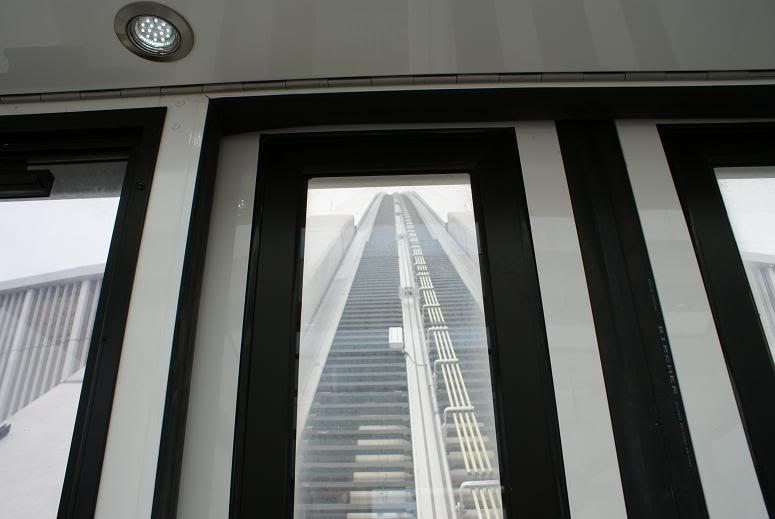 About half way up looking back at ABSA stadium, were there was no final :blue-doubt:
On top of the arch looking at the sea and Durban Country Club
Looking over the arch down onto the pitch